Discussion Starter
•
#1
•
Well here's the June 4th secret.
Just over the weekend 15 of my friends and I rented Shannonville Racetrack here in Ontario.
Clicky Clicky for Website
We rented the 'Nelson' track from 5:30PM - 9:30PM.
Overall my Murano performed a lot better than I thought it would under such conditions ... did about 27 laps that day.
Let me put it this way ... on turns I could do about 62km where my friends slighty modifed Mazda3 could take the turn @ 70+km whereas a Subaru WRX with suspension work, and Potenza S03 tires could do the very same turn at about 80+km.
That gives you guys brief idea how the Murano compares. In the straights the Murano absolutely pulls, with the CVT screaming like a crazed Banshee ... but turns were a whole different story ... EARLY BRAKING were the words of the day.
But I was still suprized at the level I could take corners at before ROLLING the damn thing! haha
Overall it was a damn sweet day .................. very satisfied!
Oh yeah ... some teaser pictures: (Video will follow shortly, once it gets hosted)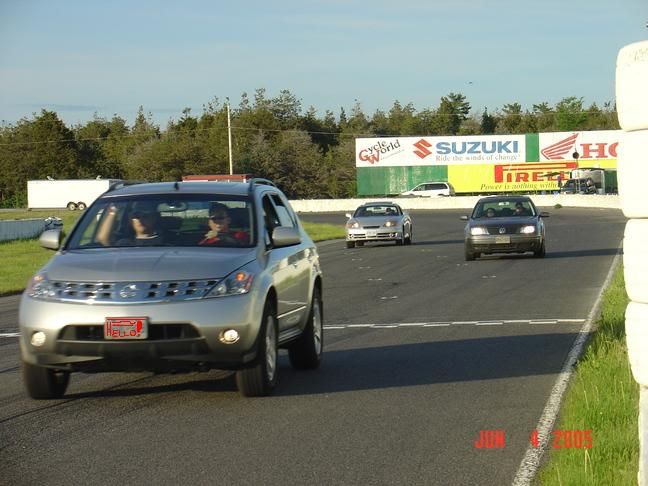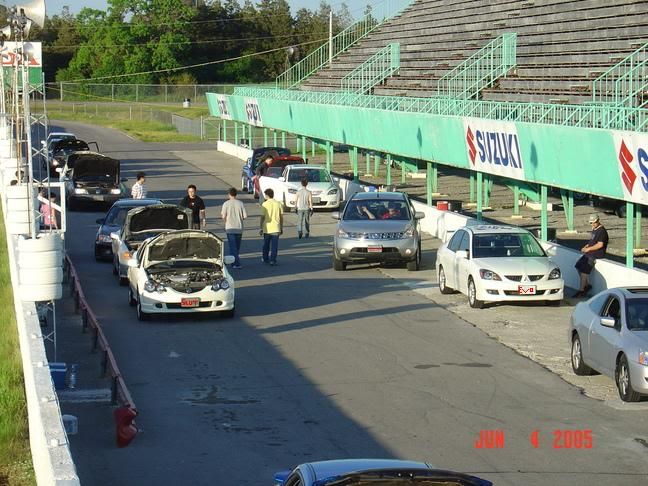 Oh yeah ... just for $hits and giggles ... I did about 3 laps with my Audio on level 22 and my 2X 10" Infinity woofers cranked ... people said it hilarious to hear the bass as I rounded the track!